Landscape Lighting
Let us light up your outdoor living!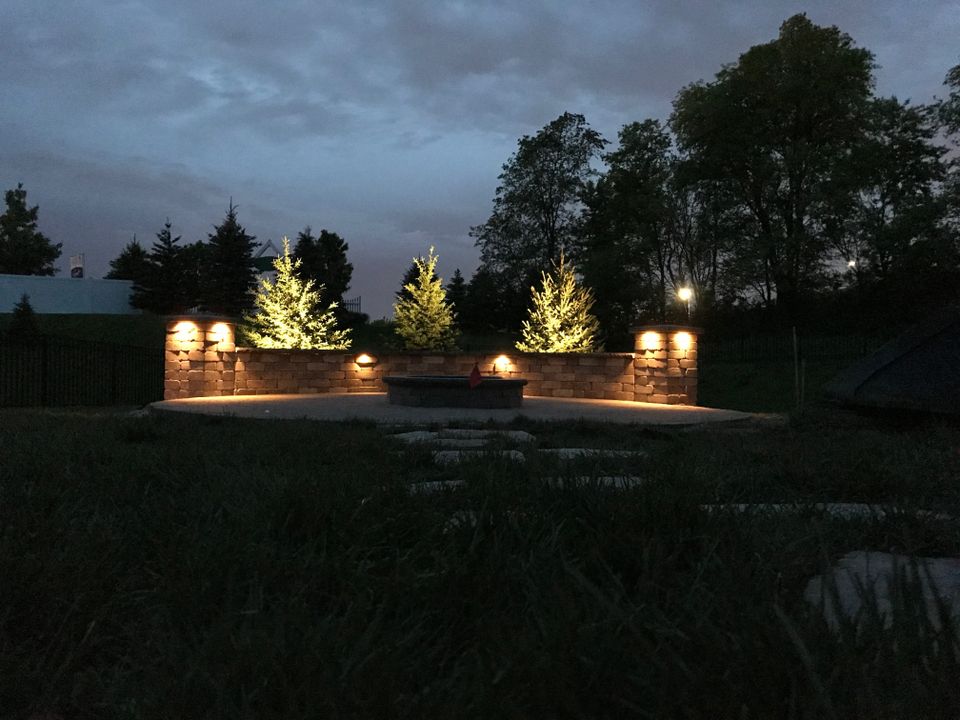 Why Landscape Lighting?
Security...
A dark home is an attractive target for potential burglars. Landscape lighting is a great deterrent to thieves who thrive under the cover of darkness. Lighting draws attention to a house, which increases the chance of a neighbor or passerby catching a would-be thief in action. Landscape lighting also allows a homeowner or visitor a better view of the area when arriving at night. An illuminated view of the perimeter will help to detect anyone lurking around in the yard.
Curb Appeal...
When installed properly, front and backyard lighting can accentuate the best aspects of your home exterior and surrounding landscape. That new door you just installed, sharp corners lost in the daylight, and intricate architectural details can all be highlighted with strategically placed bullet and spot lights. Your favorite tree? We can light the branches and yard below with downlights that emphasize its shape as well as specific areas underneath. Garden walls and other focal points can come to life at night. Your home will be more inviting to family members and guests, increasing your use of the outdoor space. A well thought out lighting plan can transform your dark home into a bold, illuminated showplace.
Value...
No matter the size or design of your home, landscape lighting can enhance the positives; adding style and dimension. With well-placed bullet or flood lighting, a modest home can emphasize its best features. Light can add a bit of space and dynamic form to an otherwise bland exterior. Landscape lighting increases the value of any home, offering a huge advantage when it comes time to sell the property. A well-lit home is a more attractive one to potential buyers, making any lighting addition both practical and financially responsible.
Our house has never looked so good at night, we have made all the neighbors jealous.
Ask about our free landscape lighting demo!