We've Got What You Need
And we're very excited to share it with you
North Ridge Snow & Ice Removal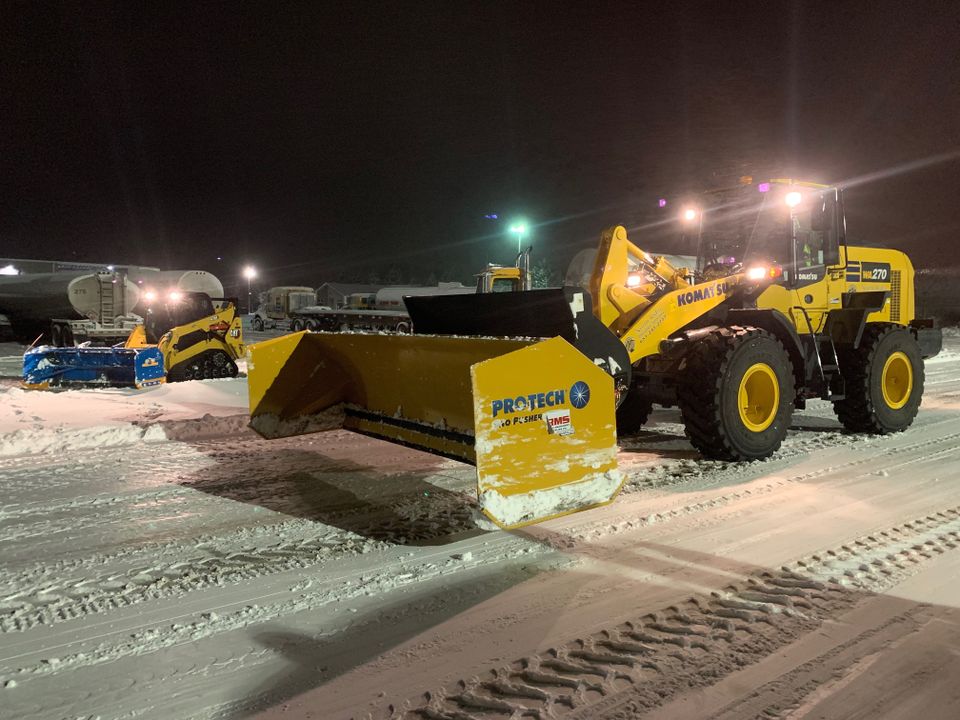 With treacherous snow and ice, winter in Minnesota can be unpredictable. At North Ridge Outdoor Services we make sure you get through it effortlessly by providing commercial properties competitive and reliable snow removal services.

North Ridge Outdoor Service works with you to offer a variety of programs to ensure the continuity of your business operations and will make it a priority that your tenants and employees are always able to travel on your property safely. We off many different packages of snow removal to fit your property and budget.

North Ridge Outdoor Services has an extensive fleet of pickups, skid steers, loaders, dump trucks, sand/salting application equipment, and sidewalk equipment.
Parking Lots
North Ridge employees are fully trained operators that can service anything from the smallest retail parking lot to the largest complex & everything in between. We ensure the saftey of your property for all employees and customers. Is snow blocking your sight lines? We have the equipment to haul that snow to a different location.
Sidewalk Safety
No matter the time of day, our sidewalk snow and ice removal services are designed to keep all walkways as safe as possible. We plow, sweep, shovel, or blow snow from sidewalks, and apply long-lasting de-icing materials. With everyone's safety in mind, we also keep those areas behind buildings, fire access areas and loading docks clear of snow and ice.
Ice Control
Each of our salt trucks carries tons of soild crystal salt. This large payload of superior de-icer ensures that your site will be well served and ice-free. All trucks are equipped with plows to scrape frozen snow before the de-icing process begins so your guests and associates can be sure of safe and well maintained parking and walkway areas.
Interested in learning more?