Our Design & Build Process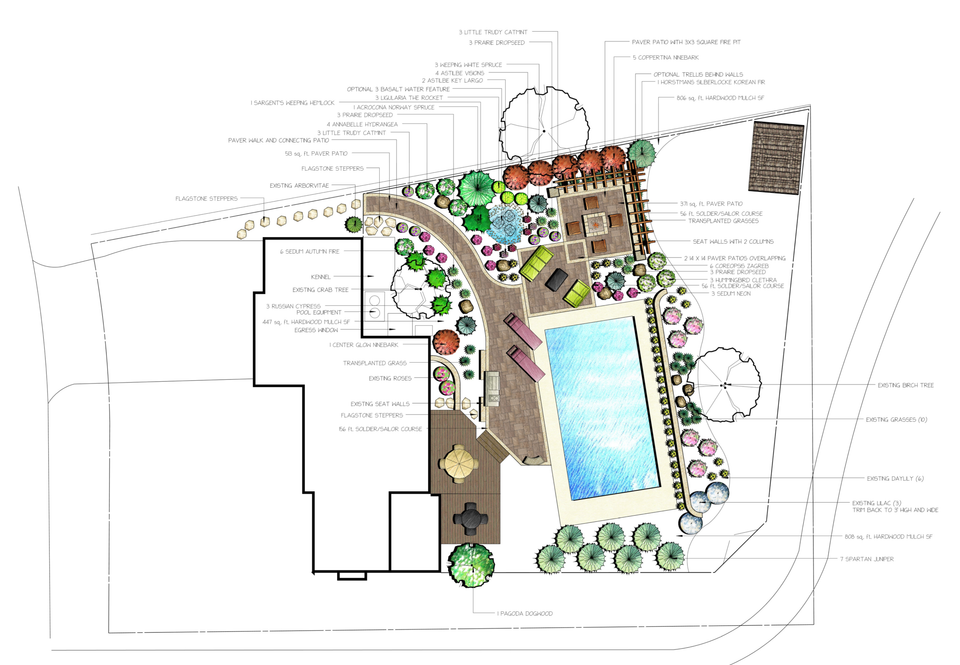 Design & Build Process
1 Initial Consultation
Your sales representative will meet with you to discuss your landscape project and ideas. We will take measurements and photos and discuss budget for the project. The meeting is at no cost to you.
2 Design Phase
Your sales representative or designer will meet with you to show you the design we came up with, and make changes to your liking, or answer any questions you may have. You will also pick out the products you would like to use.
3 Final plan review
Your sales representative will come out to go over a final walk through with you to explain how your project will take place, the equipment that will be used and an estimated timeframe of your project.
4 Construction
A lot of landscape projects only take a couple of days, however some project can take many weeks to complete. In Minnesota, the weather can change in the blink of an eye, which may cause delays, we will do our best to keep you informed throughout these delays.
5 Final walkthrough
On the last day of your project the owners will take you on a tour of
your beautiful new landscape, go over how to keep your project in tip top shape, or answer any questions you may have.
Thanks for all the work your team did on the project, the process was easy from start to finish.
Interested in learning more?